I was invited to do a presentation for a 'VIP workshop' for the Chinese Association of Museums in Taipei, Taiwan. They asked me to talk about 'Cross-sector collaboration on digital museum and library projects'.
In my talk, I discussed collaboration through:
MCG, MCN: informal support through practitioner groups
Culture24's Let's Get Real: action research
Finland100, BnF: selective digitisation
Sharing audience data: MHM, Audience Agency segments
UK Libraries taskforce
Sector-wide approach: DCMS #CultureIsDigital
Europeana – international collaboration on shared infrastructure
As I had to make extensive notes on my slides for the translator, I'm able to share my slides with notes: http://www.miaridge.com/wp-content/uploads/CAM-afternoon-Taiwan-2017-Collaboration-M-Ridge.pdf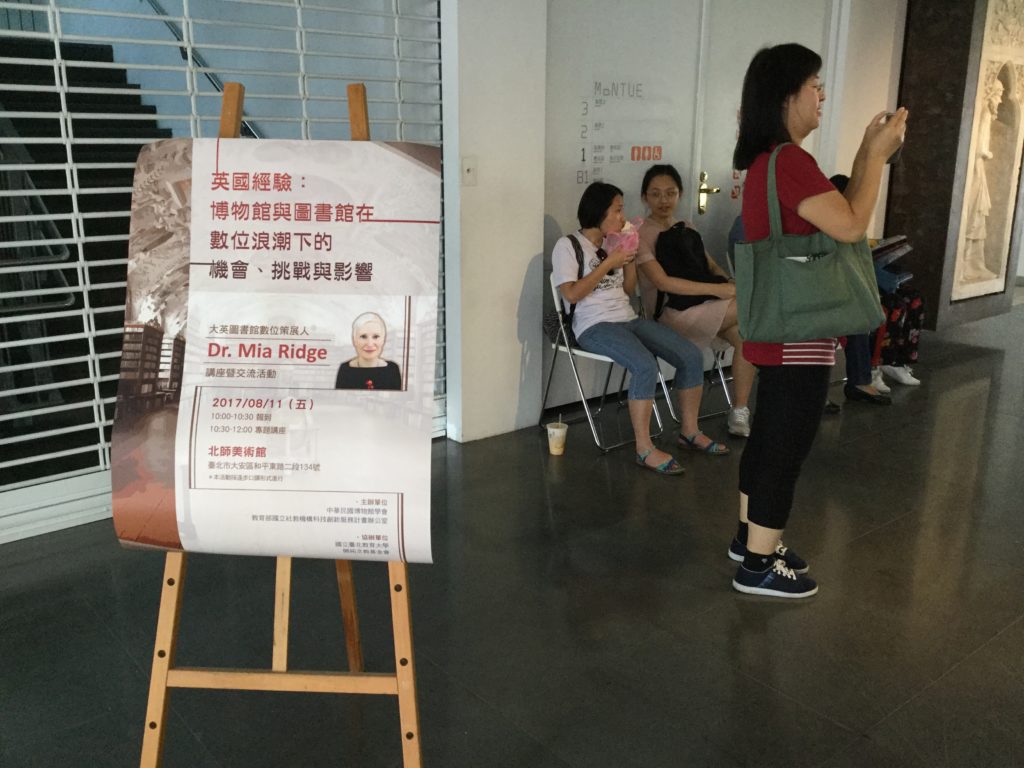 The talk lead to some wide-ranging discussion and gave me the opportunity to hear from several directors of Taiwanese national museums and libraries.
Save