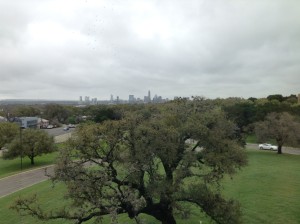 As part of my trip to Texas for SXSW, I was invited to present on 'Crowdsourcing, learning and citizen scholarship' at St Edwards University on March 10, 2016.
Having given an online seminar for Rebecca Frost Davis in a previous role, it was a pleasure to meet her at last, and hear about her work as Director of Instructional and Emerging Technology.
My talk discussed how crowdsourcing projects might offer an opportunity for students to contribute to both cultural heritage and citizen science projects.